Hotline:13793687787

Contact person:Mr. Zhao
Address:Shangjia Village, Huanglou Sub-district Office, Qingzhou City, Weifang City, Shandong Province
Time:2019-04-01 09:46:03
Click:199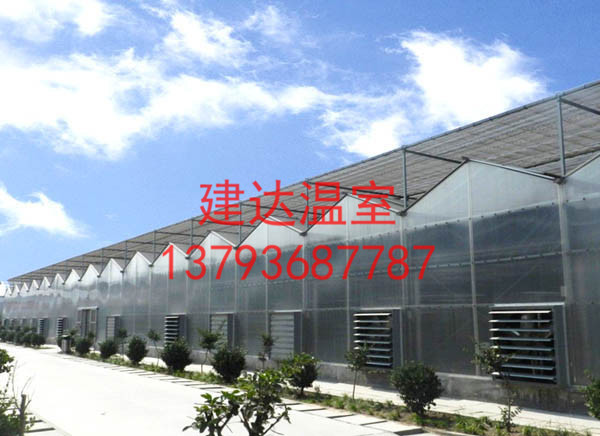 1 greenhouse introduction
The Venlo-type PC sunlight panel greenhouse uses single-layer or multi-layer hollow PC panels as the top and surrounding enclosures, a special aluminum alloy profile as the frame, and a galvanized steel skeleton as the main skeleton. Features, the special anti-ultraviolet PC board can guarantee the light transmittance.
Covering material: The top is covered with carbonated polyester hollow board (PC board) or corrugated board. The material has light weight, good lighting, heat insulation, UV protection, anti-condensation, and waterproof hail. High flame retardancy and good aging resistance.
2 technical parameters
| | | | | | |
| --- | --- | --- | --- | --- | --- |
| project | span | Eaves height | Column spacing | Wind load | Snow load |
| parameter | 6.4m/8m/9.6m/10.8m/12m | 3-8m | 4-6m | 0.5kn/m2 | 0.3kn/m2 |
3 Features
Fast installation: The area of a single PC board is 2.1 * 6m, which is easy to install and has no damage.
Good thermal insulation: The thermal insulation effect of hollow PC board is better than double-layer insulating glass.
Light weight: The weight is less than 2kg / m, which greatly reduces the load of the main frame and saves the frame steel.
Bendability: PC board has good elasticity and can be bent into an arc shape, suitable for arched greenhouses.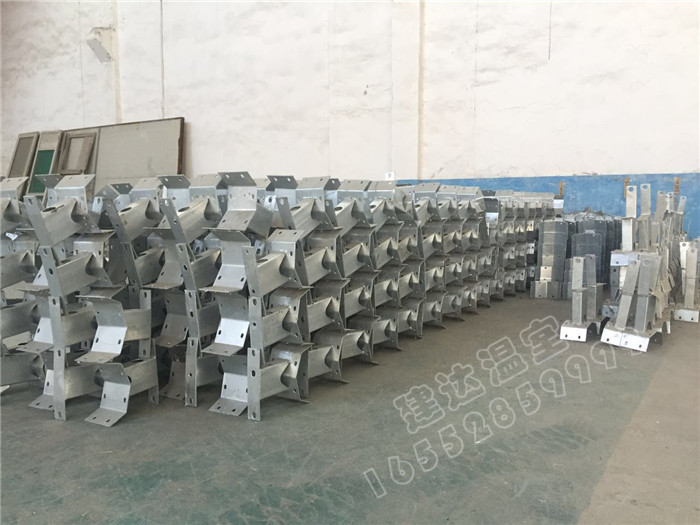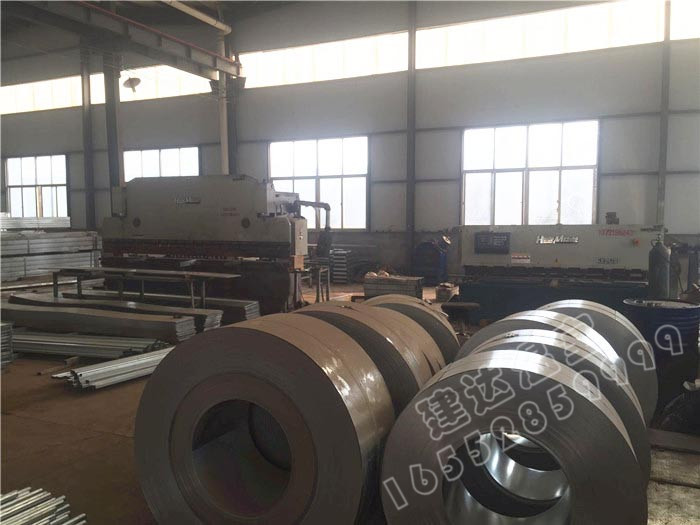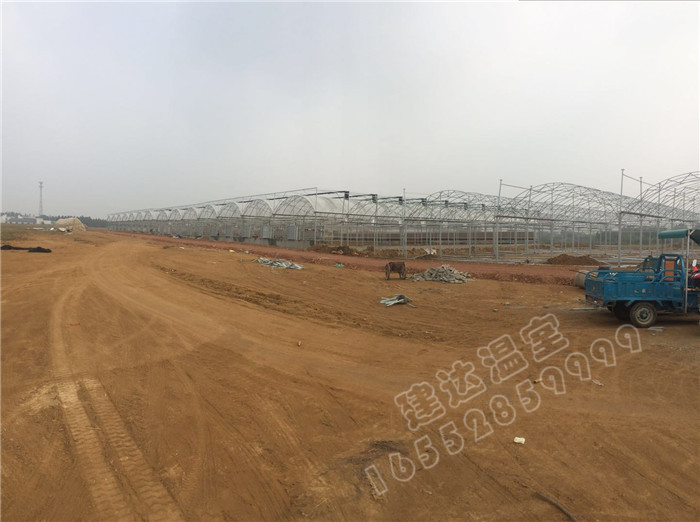 Anhui Xuancheng Flower Market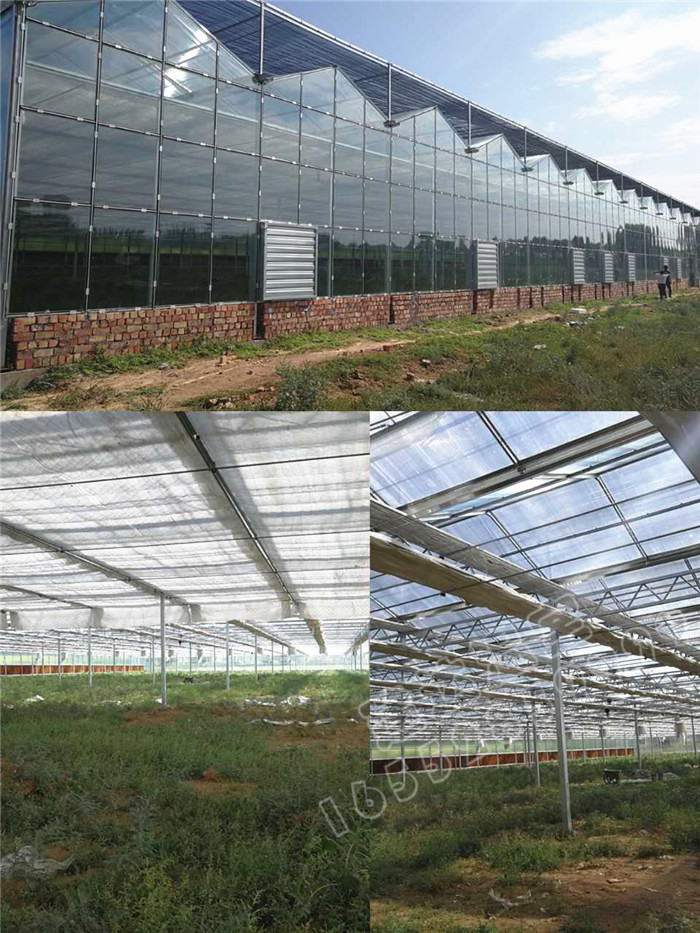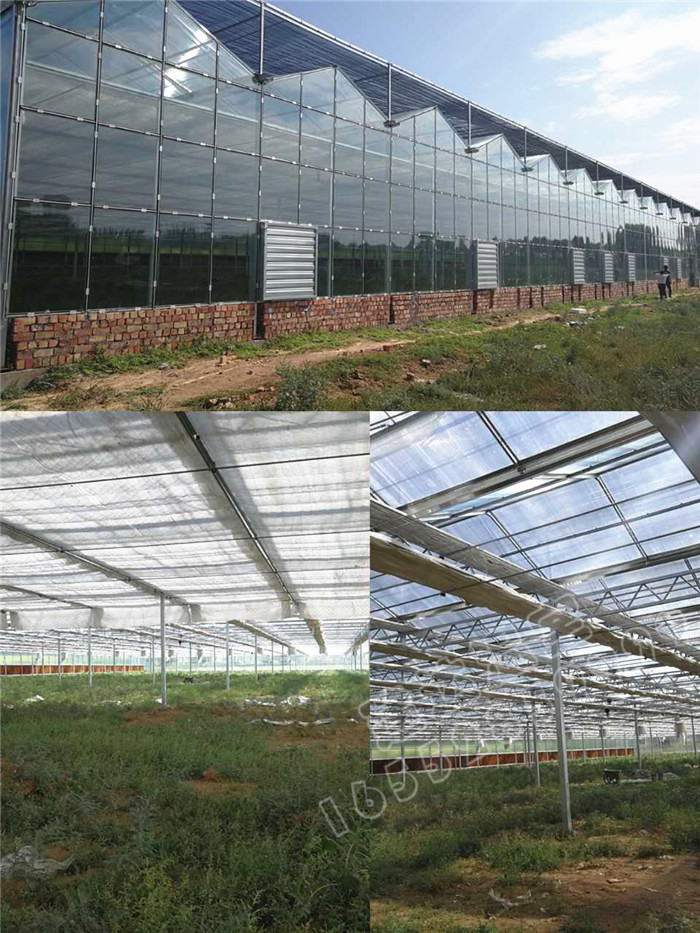 Baotou glass greenhouse